Notice of Nondiscrimination
Continuing Notice of Nondiscrimination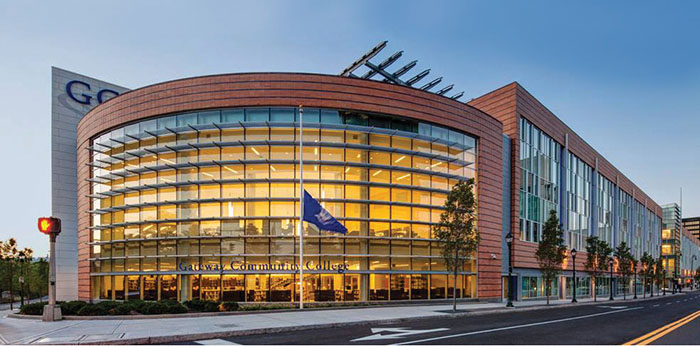 CT State Community College Gateway does not discriminate on the basis of race, color, religious creed, age, sex, national origin, marital status, ancestry, present or past history of mental disorder, learning disability or physical disability, sexual orientation, gender identity and expression or genetic information in its programs and activities. In addition, the College does not discriminate in employment on the additional basis of veteran status or criminal record.
CT State Community College Gateway no discrimina con base en la raza, color, creencias religiosas, edad, sexo, origen nacional, estado civil, descendencia, historia de enfermedades mentales presentes o pasadas, discapacitación física o mental, orientación sexual, identidad y expresión de género o información genética en sus programas y actividades. Además, CT State Community College Housatonic no discrimina en el empleo con base adicional en el estatus de veterano o antecedentes criminales.
All programs are open to students. These programs are described in the Degree and Certificate Programs section of the College Catalog and Student Handbook. Selective admission criteria are in place for the following Career and Technical Education Programs: Nursing and allied health. Refer to the programs for special admission requirements.
The following person has been designated to handle inquiries regarding the non-discrimination policies: Dr. John-Paul Chaisson-Cardenas, CT State Title IX Coordinator, Connecticut State Community College, 185 Main Street, New Britain, CT 06051.
---
To learn more about the office of diversity, equity, inclusion and civil right please visit our main page here: https://ctstate.edu/dei
Equity /Civil Rights Complaint Intake Form
Equity/Civil Rights: American with Disabilities Act Intake Form: